Azizi Developments developments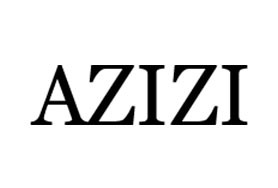 Azizi Developments is a leading real estate and lifestyle developer in Dubai, UAE. Privately owned, Azizi was established in 2007 and has successfully developed and delivered thousands of properties across a variety of prime locations in Dubai. Azizi's primary project locations include Al Furjan, close to Expo 2020, Meydan (MBR City) close to Downtown Dubai, Dubai Healthcare City, The Palm Jumeirah, Downtown Jebel Ali, Studio City and Sports City. Azizi prides itself on its extensive portfolio of modern residential and mixed-use communities strategically located in some of Dubai's most sought-after neighbourhoods. Adopting a proactive, transparent and construction driven approach, Azizi is committed to meeting and exceeding expectations, offering value for money and ensuring customer centricity.
Azizi has a diverse local and international client base including investors and end users (owner occupiers) which span over 100 nationalities. With its Head Office at the heart of Dubai on Sheikh Zayed Road, Azizi employs over 1,200 individuals spanning more than 50 different nationalities. Azizi currently has approximately 100 ongoing projects that are due to be delivered between 2021 and 2023 and more than 100 additional projects in the planning, worth several billion US dollars that are projected to be completed between 2023 and 2025. From mid-income, value-orientated residential communities with retail and F&B to luxury beachfront communities on The Palm Jumeirah for the discerning, Azizi has a varied portfolio to suit all tastes and budgets.
With a proven track record in high quality real estate development, Azizi has an impressive future project pipeline thanks to its extensive land bank and influential strategic partnerships with Dubai's key master developers. Azizi has received international recognition for numerous prestigious industry accolades including various Developer of The Year Awards and Best Luxury Residential Development for Riviera in Meydan, MBR City. More awards are on the horizon with some exciting new projects in the planning and launching soon.
Corporate social responsibility and philanthropy are at the very heart of Azizi and it's Chairman, CEO and Deputy CEO are passionate about giving back to society and the local community. Ongoing annual CSR initiatives include sponsoring The Rashid Centre for The Determined Ones and Zayed Humanitarian Day. In addition, Azizi sponsors high profile sporting events including Dubai Racing Club, Al Ahli Football Club and The UAE Football Association.