About
1newhomes.ae is a customer-oriented PropTech service, a perfect way to find and choose new property developments in Dubai and explore the real estate market.
We do not market or sell properties, nor do we manage property enquiries. If you would like to make a request, contact an agent or a developer by clicking the request button – either a callback or a WhatsApp Chat.
Our main goal is to help local and international buyers in Dubai find new flats and apartments, including off-plan projects. As we aim for a user-friendly customer experience, we carefully organise each new development in Dubai and provide only relevant data to support well-informed, smart decisions.
Our expertise allowed us to create a service that makes a typically challenging process of finding new real estate much easier and hustle-free.
Our users start searching for new developments right on the main page via a friendly assistant or looking through popular requests and featured properties.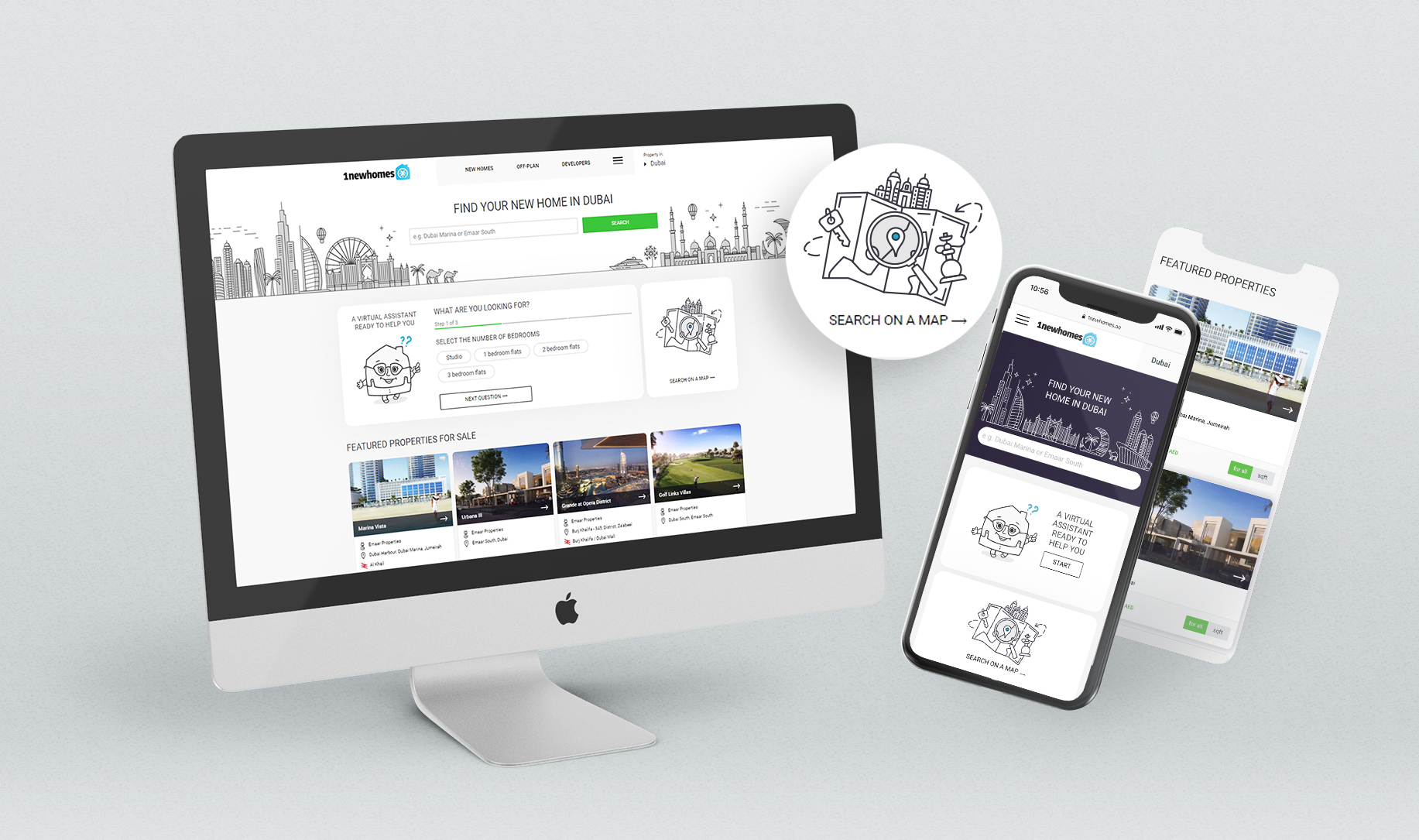 On the catalogue page, you can easily filter the new developments – select the price, property type and size, or the completion date – our service will select the relevant apartments in seconds.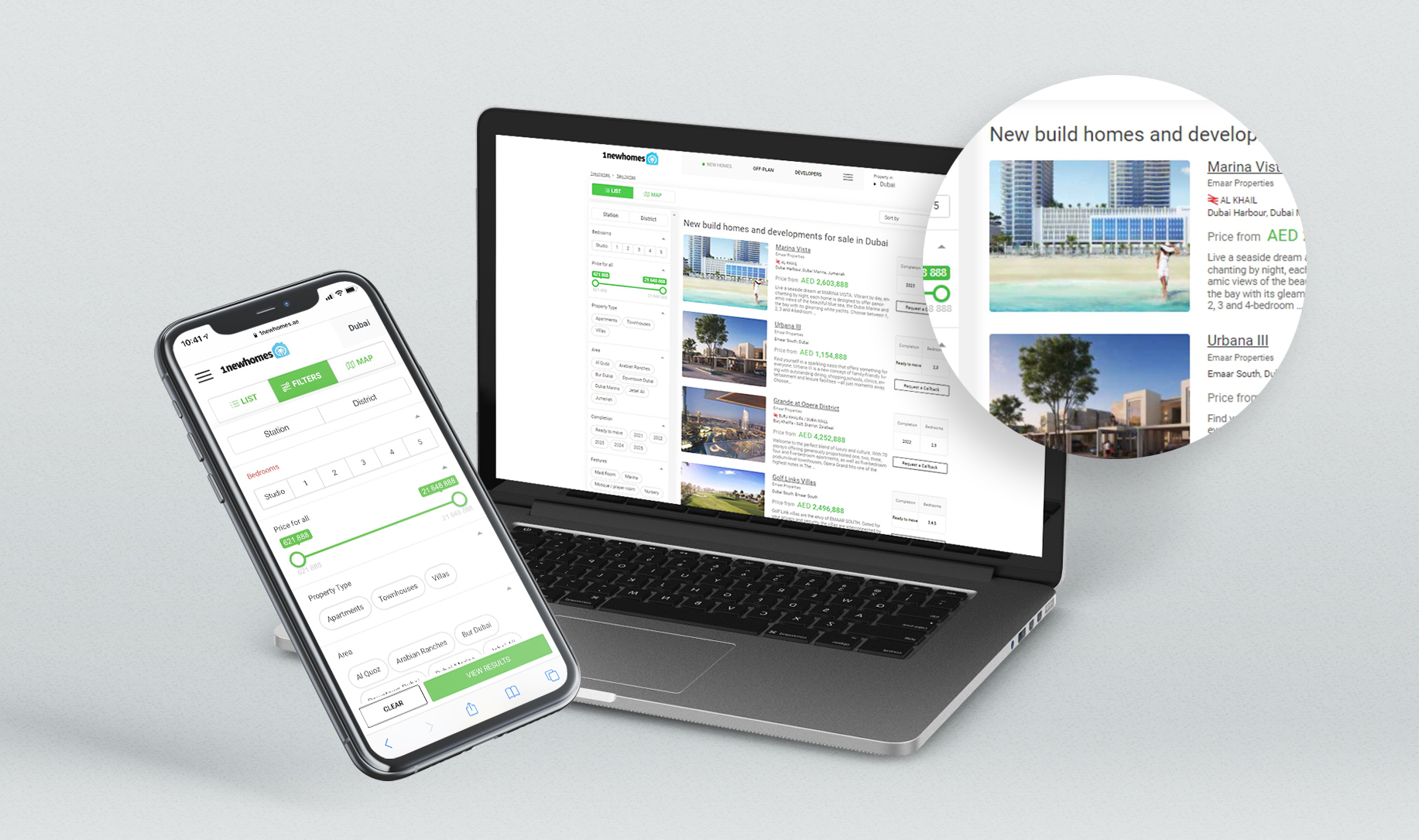 The design of a property development card is what makes our service stand out. We analysed user behaviour and outlined everything in line with a user-friendly experience.
The first things you see are the renders of new property developments, apartment layouts, and the core info, including the developers and completion dates.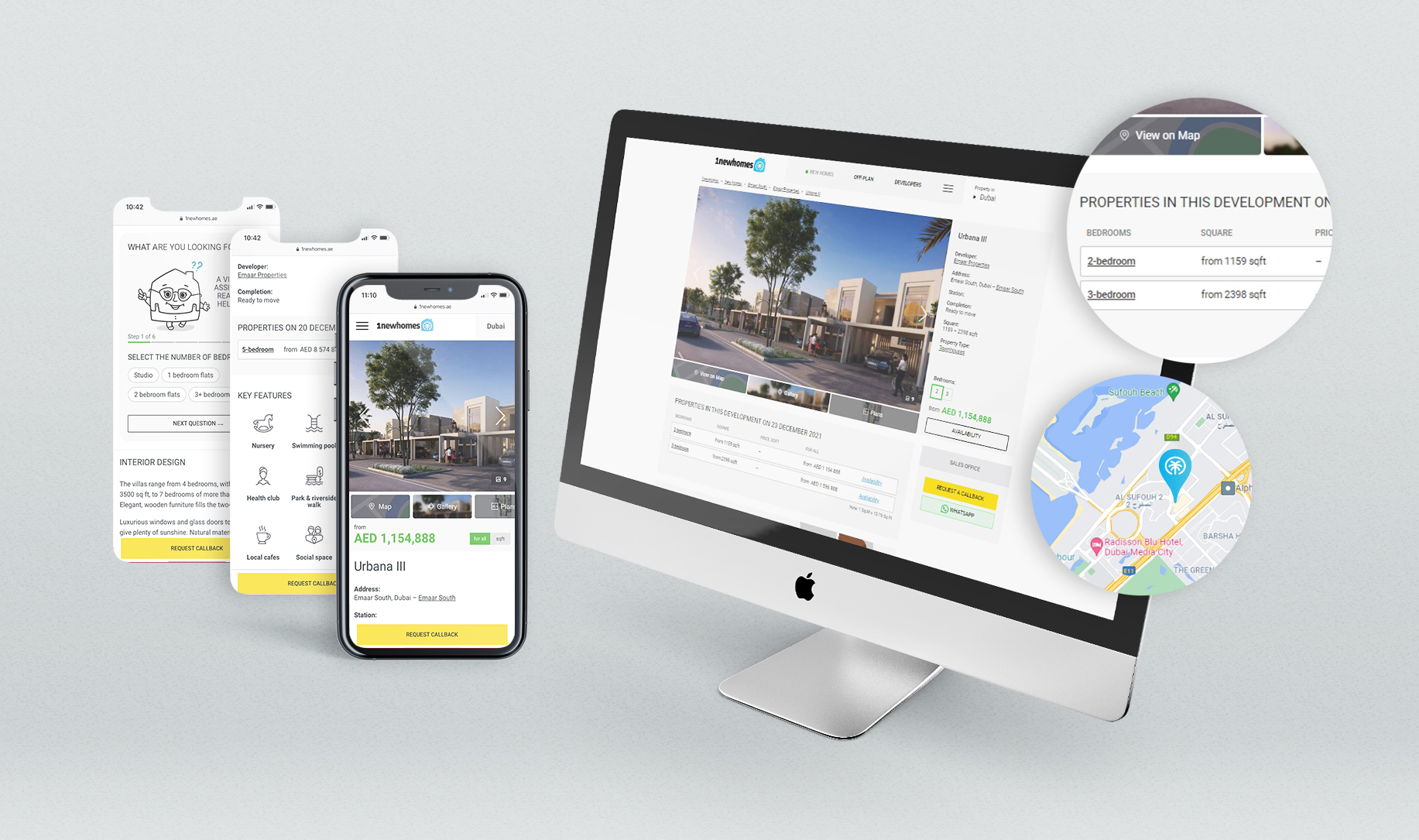 Scroll down and see the latest prices and additional info that supports the right decisions – no need to search the web for each development.
We regularly update the information on each new property development in Dubai so you see relevant prices, pictures, and features and can leave a swift request if something catches your attention.
Start from the main page, go straight into the off-plan projects in Dubai, or use the interactive map of new property developments – whichever suit you best.
1newhomes team has several innovative real estate projects. Explore another PropTech service in London from us at 1newhomes.com.
If you have any questions about our service, please contact us at info@1newhomes.ae
Interested to learn more about us? Meet our team!