Invest Group Overseas LLC developments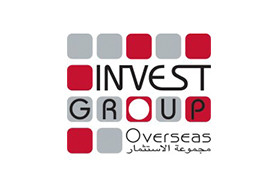 Invest Group Overseas is an investment and property development company which capitalizes on developed and emerging market's huge potential for enriching business opportunities. Established by a group of elite business leaders with wealth of industry expertise, leadership, and spirit of enterprise and ambition, Invest Group Overseas has become a significant contributor to the region's robust growth providing platforms for real estate development and profitable strategies. Today, an expanded portfolio of delivered premium properties serves as a testament to IGO's well-deserved reputation as one of the top regional investment companies.
Our Vision
IGO pursues the path of becoming a leading force on quality project development in the region's different industries. We consistently deliver landmark projects that ensure maximum return on investment and contribute significantly to the development and growth of the cities and localities which host our projects.
Our Mission
To effectively capitalize on business opportunities that supports the growth and development of the region through strategic capital investments and management of commercially viable real estate, retail and financial activities.
DEVELOPER OFFERS