Nakheel Properties developments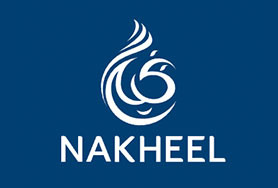 Dubai-based Nakheel is a world-leading master developer whose innovative, landmark projects form an iconic portfolio of master communities and residential, retail, hospitality and leisure developments that are pivotal to realising Dubai's vision. Nakheel's waterfront projects, including the world-famous, award-winning Palm Jumeirah, have added more than 300 kilometres to Dubai's original, 70km coastline, paving the way for the development of hundreds of seafront homes, resorts, hotels and attractions.
Nakheel's master developments span 15,000 hectares, accommodate nearly 300,000 people and provide a growing range of destinations, attractions and facilities for Dubai's citizens, residents and tourists. They include Palm Jumeirah, The World, Jumeirah Islands, Jumeirah Park, Jumeirah Village, Al Furjan, The Gardens, Discovery Gardens, Jebel Ali Village, Dragon City, Nad Al Sheba Villas, Warsan Village, International City and the upcoming Deira Islands – a new destination for tourism, living and leisure at Dubai's oldest, most traditional trading hub.
Nakheel develops thriving residential communities with excellent community amenities including leisure and hospitality destinations as well as some of Dubai's most popular shopping malls, souks and community retail centres.