Time Properties developments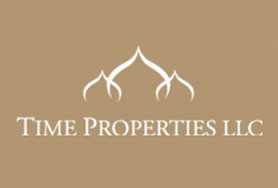 Time Properties LLC is a privately owned Real Estate development company located in Dubai, involved in all aspects of building spectrum from land acquisition, complete building design and engineering, construction through to full multi-channel marketing and sales.
The design and construction is catered by its other subsidiaries namely Hadi Consulting and Engineering and Square Meter Construction companies.
Time Properties LLC has been responsible for successfully launching and delivering some glamorous high-end residential towers at the Dubai Silicon Oasis, which in recent years has become a very desirable residential community.
From the outset, the company's mission has been to offer to its clients the best in terms of aesthetic design, quality construction and ideal value for money while implementing the highest professional practices. By employing such high business standards, Time Properties LLC has grown at a very rapid pace through its in-house divisions from land purchases, architectural designs, construction methods and marketing and sales team across the GCC.
DEVELOPER OFFERS