Meydan Real Estate developments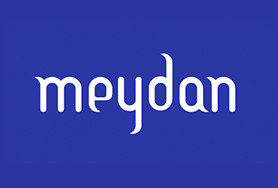 The Meydan Group is a leading multi-purpose commercial establishment whose goal is to cement Dubai's position as one of the most inventive, ground-breaking and innovative cities in the world. The Group's portfolio comprises a wide range of commercial developments, as well as hospitality, sports, entertainment and amusement services. One of the leading real estate developers in Dubai, the Meydan Group has also established a series of state-of-the-art business parks, residential villa communities, schools, hospitals, and business towers with luxury waterfront developments and shopping destinations.
The Group also hosts prominent international horseracing and equestrian events. Its remarkable portfolio consists of The Meydan Hotel, Bab Al Shams Desert Resort & Spa, The Track Meydan Golf, QUBE Sports Lounge, Meydan Tennis Academy, Emirates Equestrian Centre, and the iconic Meydan Grandstand and Racecourse, home of the world's richest race day – the Dubai World Cup.
DEVELOPER OFFERS