Majid Al Futtaim developments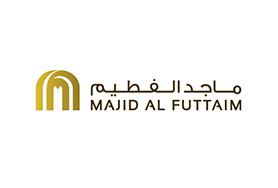 Majid Al Futtaim is the pioneer of leading shopping malls, communities, retail and leisure places across the Middle East, Africa and Asia. The company started from a vision to 'create great moments for everyone everyday' to impact the shopping , entertainment and leisure industries in UAE.
Today, Majid Al Futtaim has spanned 15 international markets with over 40,000 employees. The group has also obtained the highest credit rating among different private corporations in the region. Majid Al Futtaim now owns and operates 21 shopping malls, 12 hotels and a number of mixed-use community developments.
The company also holds the exclusive rights to the Carrefour franchise in 38 markets spanning Middle East, Africa and Asia. Furthermore, the VOX Cinema, Magic Planet family entertainment centers, Ski Dubai, Orbi Dubai and Ski Egypt are also owned the group. Other companies owned by Majid Al Futtaim include consumer finance company Najm, facility and the energy management company Enova.