Cayan Group developments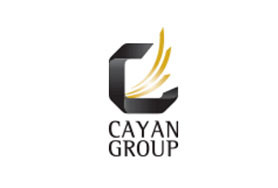 From humble beginnings, Cayan Group has evolved into one of the most compelling and successful Real Estate Developers in the Middle East. We've developed some of the most amazing projects in the world, achieving acclaim Internationally.
Cayan Group holds offices around Riyadh, Saudi Arabia and Dubai, UAE and the impact of our work spans even further. We have significant experience building high-rise structures, including residential complexes, commercial towers, multi-purpose gated communities, and hospitality projects.
Originally conceived in 2004, we've never stopped growing, from the first day that we began developing our vision. With lofty goals, an incredible team, and a constant devotion to quality, we've managed to achieve next-level satisfaction for our customers - something that has allowed us to earn and keep a reputation for excellence in the marketplace.
DEVELOPER OFFERS