Dubai South developments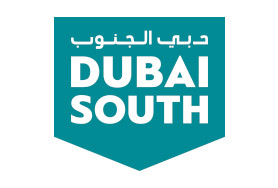 Dubai South is Dubai's largest single urban master development focusing on an aviation and logistics ecosystem that houses the world's largest airport when fully operational complemented by a multi-modal transport infrastructure connecting air, land and sea.
Our Story
A hub for innovation with a progressive outlook towards the future, Dubai South was realised as a continuation of the vision of His Highness Sheikh Mohammed bin Rashid Al Maktoum, Vice President and Prime Minister of the UAE and Ruler of Dubai, who dreamed a future for the emirate and paved a path towards it through Dubai Plan 2021.
To become a pivotal hub in the global economy
To Position the emirate as a leading centre for trade and investments
To boost Dubai's status as the aviation capital of the world
To become a city of happy, creative and empowered people
To build a smart and sustainable city
Spanning 145 square kilometres and home of Al Maktoum International Airport, Dubai South was established between Dubai and Abu Dhabi as well as in proximity to the Jebel Ali seaport to act as a keystone of the bridge that connects the region and the world.
DEVELOPER OFFERS
The Pulse Villas
Dubai South
Expo Road
EXPO 2020